A holistic Approach to Corporate Security
Dealing with hundreds of customers every day, we take an all-encompassing approach towards cyber security. Our security services begin with basic vulnerability assessment of your entire IT infrastructure and include medium to advanced level solutions. The objective: to provide a 360 degree protection your organization.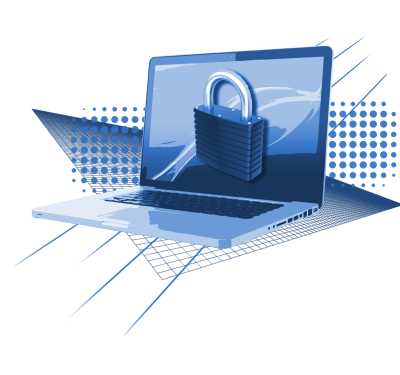 Our Team
Our security team has experience of managing security posture of hundreds of customers in Saudi Arabia & UAE They're a skilled team having advanced expertise in a multitude of security technology and an in-depth know-how of the overall corporate security threatscape.
Our Partners
We partner with the world's best security vendors and consultants to provide
NourGlobal security services are the following
Vulnerability Assessment
Identifies all potential vulnerabilities that could be exploited in your enterprise including systems and networks. You can opt for this on a one-time or periodic basis
Penetration Testing
Attempts to break through your network. Typically requires going through potential vulnerabilities to penetrate the network
End-Point Security. Layered adaptive endpoint security based on machine learning algorithms. Provides consistently protection, avoids slowing down of machines or generating false-positives
Email Protection
Premium quality filtering for incoming and outgoing emails to protect you from spams and viruses. The incoming filter uses redundancy to ensure the continuity of email services even in the face of malicious activity, while outgoing filtering helps identify and prevent suspicious activity happening inside your organization
Internet Proxy
Sit in-line between your organization and the Internet and inspects all your incoming and outgoing traffic. Protects from cyber threats such as malicious URL requests, viruses, advanced persistent threats, adware, spyware, botnets, cross-site scripting and leakage of confidential information
DDoS Protection
Ensure availability of websites, hosted applications, systems and networks by protecting against volumetric attacks, TCP-exhaustion attacks, and application layer attacks. Prevents from International and locally originating attacks
Cloud Sandbox
Uses advanced behavioral techniques to find and block zero-day threats. Provides inline protection to block threats before they enter your network. Instantly blocks, quarantines, or flags malicious files based on your defined policies
Mobile Security
Cloud based mobile security platform brings highest level of security and compliance to mobile users, along with a seamless experience.
Automatically creates a lightweight HTTP tunnel from the user's device to our security cloud Platform to inspect for malicious content. Works with iOS, Android, Windows and Mac OS